Let's Get
Ready to Rumble
When you have been injured, you need a team who isn't afraid to put their money where their mouth is. Our team of Connecticut lawyers is the next generation of personal injury attorneys and we don't back away from any fight.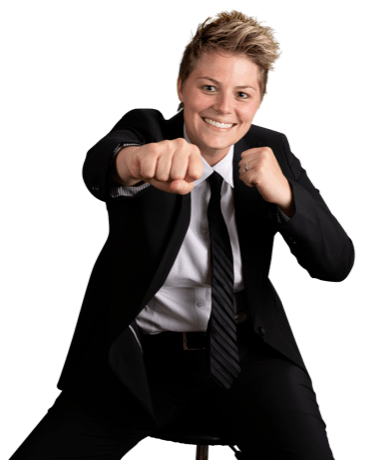 Fighters Inside & Outside of the Courtroom
Listen to Attorney Brooke Goff on the Radio
On Radio 104.1 WMRQ every Tuesday at 9 AM, Attorney Goff hosts "Ask Attorney Brooke Goff" with Amy and Holden, giving listeners an opportunity to ask her anything injury related. We encourage members of the community to ask for live legal advice on the air and help educate everyone in Hartford and the surrounding areas about personal injury law.
THE NEXT GENERATION OF PERSONAL INJURY ATTORNEYS
A Modern, Client-Focused Approach
After a traumatic event or serious accident, you need an attorney on your side with the experience, resources, and drive to fight for your best interests. Equally as important, you also need a cutting-edge firm that understands how to handle modern cases in today's technology-driven world.
At Goff Law Group - West Hartford, you will find everything you need in a personal injury attorney. Our aggressive yet compassionate legal team delivers results for clients throughout Connecticut who need representation for a wide range of situations, from car accidents to workers' compensation claims to child sex abuse cases.
We also represent workers who have lost wages and jobs to the COVID-19 pandemic. If your health or finances have been impacted by COVID-19, our coronavirus workers compensation attorneys may be able to help you. You can trust our personal injury lawyers to explore every facet of your case with modern practices that have led to our 99% success rate. Trust our Hartford personal injury lawyers to explore every facet of your case with modern practices that have led to our 99% success rate.
You don't have to settle for a jack-of-all-trades who is a master of none — at Goff Law Group - West Hartford, we practice personal injury law exclusively. We are ready to put our extensive experience to work for you and your family. Our dedicated and experienced lawyers are proud to represent the next generation of personal injury law firms in the state of Connecticut.
If you believe that you have a personal injury claim, don't wait. Contact us now to set up a consultation.
Why You Want Our Team in Your Corner:
The Next Generation of Personal Injury Attorneys
We have an unwavering desire to fight for what our clients deserve, and are willing to do whatever it takes to win their case.
Free Consultations
We offer consultations in office, or by Skype, Facetime, and other electronic video means.
Direct Communication
When you become our client, you will have 24/7 direct access to your attorney via phone, text and emails.
99% Success Rate
We have successfully resolved over 99% of our cases and have recovered thousands of dollars for our clients.
"I consulted with Brooke and found her to be genuine, informative, knowledgeable and a person who would advocate for me. Her demeanor and compassion made it very evident that should I ever need further assistance, she is truly the one I would hire."

"I just want everyone to know that I had Brooke represent me after a big box firm treated me like just another paycheck like I was nothing. I'm glad I made the swap."

"Brooke gave me her cell number and usually returns my call that day or the next if I don't reach her. Brooke is the type of lawyer I want in my corner!"
Our Clients Come First
Choose the Team with Your Best Interests in Mind
At Goff Law Group, we understand that there's more to a case than what is in the file. We also know that recovering from an injury encompasses more than healing the body; the worry and stress of pending litigation or the inability to pay medical bills can complicate your recovery. Your health and emotional state matter to us because we think of you, our client, as family — and our interactions reflect that. We communicate directly with those we work with and offer honest evaluations of every case.
Our Victories
We Don't Back Down From Any Fight
Motorcycle accident victim
Commercial Vehicle Accident
Woman injured her leg as a result of being struck by a commercial vehicle.
Client was in a bar fight resulting in a head injury.
Workers' compensation COVID case
Workers' compensation case involving a back injury.
Man slipped and fell on ice and snow and broke his ankle.
Victim of a motor vehicle collision
Workers' compensation case
Victim of a fall in Rhode Island
Workers' compensation case in New York
Policy exhaustion in 3 months for the victim of a motor vehicle collision
Don't Just Take Our Word for It
Fighters Inside & Outside of the Courtroom
Over the years, the attorneys at Goff Law Group have collectively represented thousands of injured victims throughout Connecticut. Our firm has also successfully resolved over 99% of the cases we have taken on. With the drive and determination to win, we can help you fight for a favorable resolution to your case.
Our Hartford personal injury attorneys know the court system in Connecticut and have had great success in taking cases to trial. Though our goal is to make the process as simple as possible and avoid court when we can, we do whatever it takes to help you secure fair compensation. While money cannot make up for the loss you have suffered, it can provide you with the stability you need during these stressful and difficult times. Additionally, a successful lawsuit could also mean you are helping to protect other people from a similar fate.
Schedule a free consultation with our team by contacting us online or calling 203-399-0000.
Meet the attorneys Fighting in Your Corner
Let's Talk About Experience
LET US ANSWER YOUR QUESTIONS
What Damages Can I Recover in an Injury Case?
There are two main types of damages that can be recovered in a personal injury case: economic and non-economic. Both seek to compensate the claimant for different losses associated with suffering an injury. The first type of damages, economic damages, is meant to compensate the claimant for financial losses, such as the inability to work (lost wages) and medical expenses associated with treating your injuries. Non-economic damages, on the other hand, are intended to compensate the claimant for more abstract losses, such as pain and suffering. In some cases, a third type of damage is available: punitive damages. Generally speaking, punitive damages are not awarded as often as other types of damages, as the main purpose of them is to punish the negligent party.
How Long Do I Have to File a Claim?
Connecticut has a two-year time limit to file a personal injury claim; this is referred to as the "statute of limitations." This means, in most cases, you have two years from the date of your injury to file a claim or you may lose your right to compensation. If an injury is not discovered on the same date it occurred, you have two years from the date of discovery or the date when the injury should have reasonably been discovered to file a claim. It's also important to note that Connecticut has a three-year maximum time limit to file a claim, regardless of when an injury was discovered.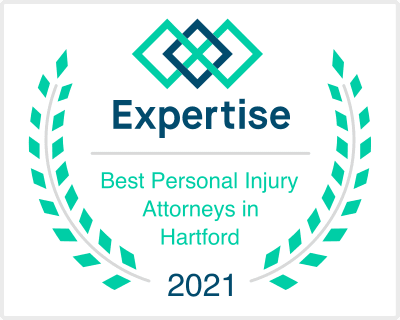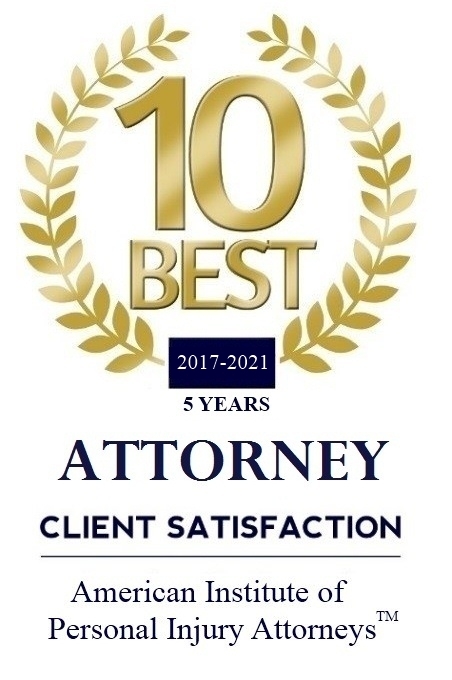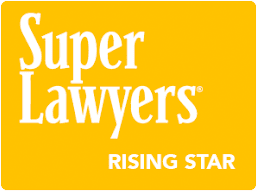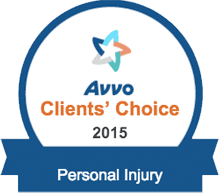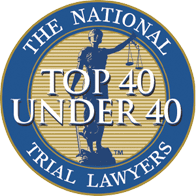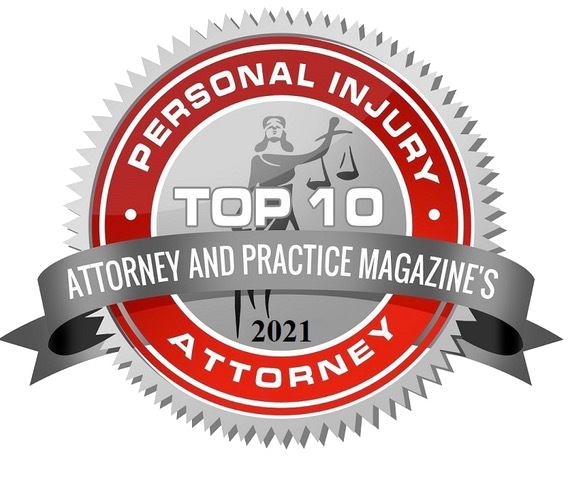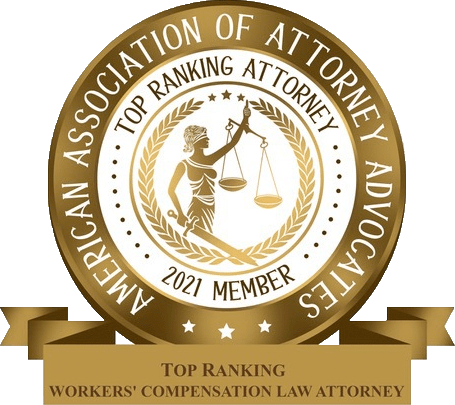 Choose a Team That's Ready to Fight for You
When it comes to your recovery and your future, experience matters. Choose a legal team that has what it takes to aggressively pursue the maximum compensation you are owed for your medical expenses, lost wages, pain, and suffering — choose Goff Law Group! Our attorneys are ready to guide you through the legal process and advocate tirelessly for you every step of the way. Get in touch with us today to learn more about how we can help you during a free initial consultation. We offer contingency fees, so there are no out-of-pocket costs for you, and you only pay us if we win your case.
Hire an Attorney Today
We Won't Back Down From Any Fight