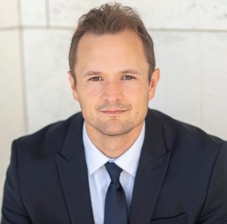 The people of Hartford, Connecticut already know John Kanca to be a dependable personal injury lawyer of Goff Law Group. Now, following his recent promotion, you can know him as a partner of Goff Law Group, too! From all of us at Goff Law Group, we are more than excited to announce his promotion to partner. In this new position, he can better solidify his role as an ally to the wrongfully injured and an instrumental member of our team.
John's legal career began as an insurance defense attorney for major insurance companies. While working on the other side of the court room, he was able to gain invaluable insight into how insurance companies operate, why they reach certain decisions, and general approaches they use to litigation. Today, as a partner of Goff Law Group, he can translate this information directly to the benefit of our clients.
In addition to being a popular choice among personal injury clients, John Kanca is a respected member of our legal communities. He holds membership to the Connecticut Bar and the Connecticut Trial Lawyers Association, which focuses on improving the trial-related abilities of litigators throughout the state.
Please join the rest of our team from Goff Law Group in congratulating Attorney Kanca on his exciting promotion to partner. We look forward to helping many more clients secure fair compensation and justice across many more years together!
To learn more about Partner-Attorney John Kanca, or to retain a Connecticut personal injury attorney for a case of your own, please feel to contact us at 203-399-0000 for a free phone consultation.